Billboard Moves "You Say" to the Newly Created #0 Position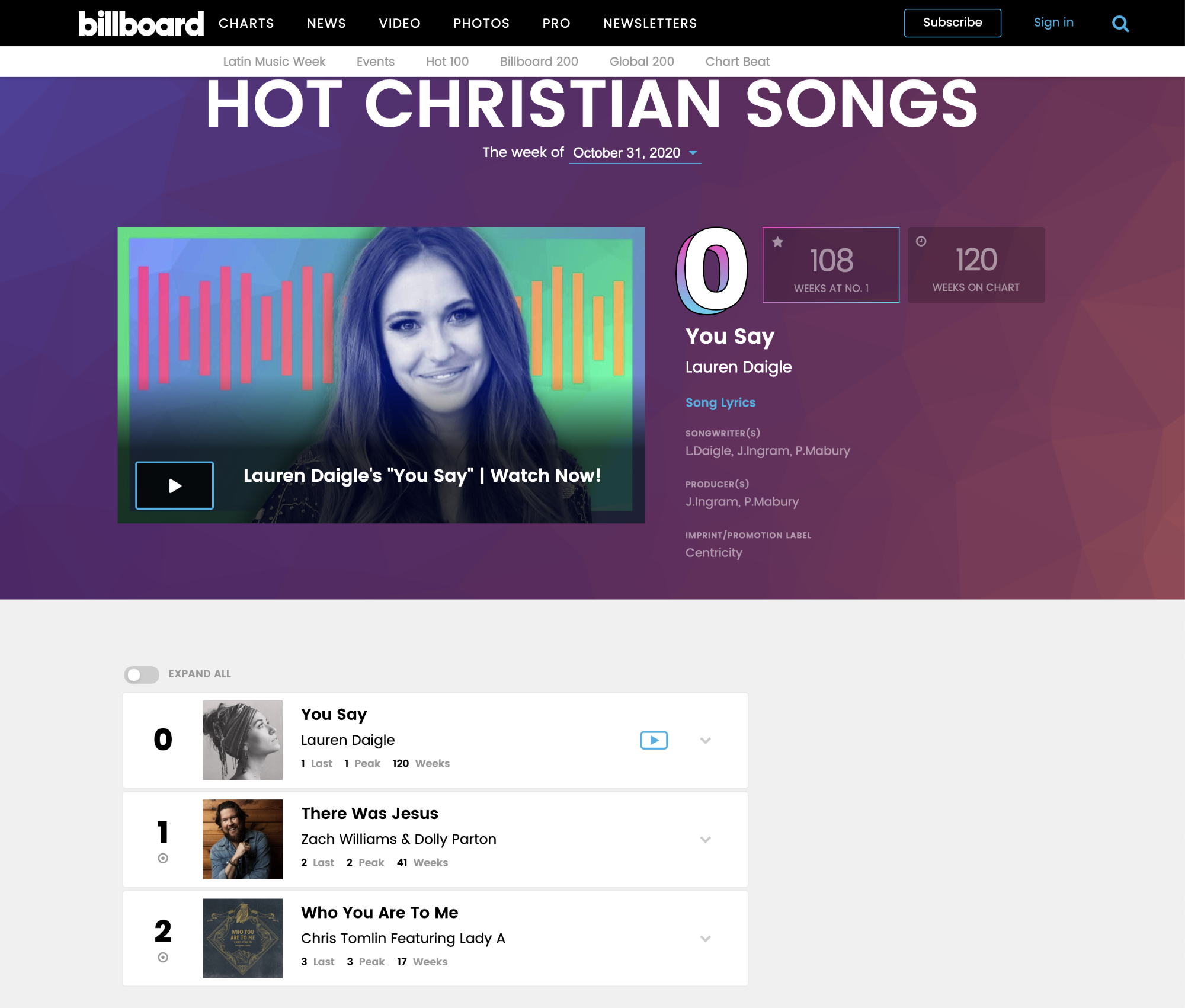 In an unprecedented turn of events, Lauren Daigle's song "You Say" has held the #1 position on Billboard's Hot Christian Charts for more than two years. The current record for Billboard's Hot 100 Songs is Lil Nas X's "Old Town Road" which has topped the chart for only 17 weeks.
While some would argue that this disparity is indicative that the competition for Christian Music is not as vast as in non-Christian music, leaders in the CCM industry have been vocal that Daigle's "You Say" is simply the best song ever written.
"We tried to sneak in Dolly Parton and Lady A," said songwriter and producer Jonathan Smith. "But it appears that 'You Say' cannot be overthrown. CCM has peaked as an industry."
In response to the situation, Billboard has changed the Hot Christian Chart so that it begins with a #0 position as opposed to the traditional #1 position. This will open up the #1 position for future competitive songs while allowing the "You Say" phenomenon to stand firm.
When Daigle was asked about this change, she responded, "I can't say that I ever saw this coming. I can't even say if I am honored or offended. The truth is, I don't really know what to say."
It is uncertain what Billboard will do once another song passes "You Say", but it is the general consensus that it will take a significant reformation of CCM before another song will better represent the theology of the average listener.
---